Services
We love helping others be more successful. We support fintechs & payment providers to grow sustainably, achieve their goals and be more efficient. We help by consulting on business growth, efficiency, change and developing people.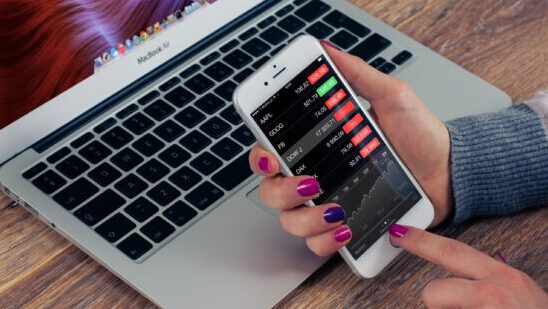 For Fintech
We help Fintechs grow and change sustainably by providing consulting, change support and people development, all uniquely customised to the fintech environment.
For Payment Providers
We help payment providers and banks who would like to enter this field to win the right customers, develop their employees skills and conduct efficient change processes.
For Investors
We support tech investors to select the right start ups and raise the chances of success by implementing excellent leadership, planning and HR from day one.
Who we are
We are passionate about helping individuals and organisations become more successful and enjoy work more. This passion has grown in all of our trainers and consultants, from our experience while working in successful companies. Some with positive working environments and well, let's just say others with less positive. We want to support more organisations in achieving the first.
What makes Gain The Lead unique is the integration of all external support required to deliver successful change from end to end. Classically organisations engage several different forms of external consulting support to cover these areas:
Management/strategy consulting
Organisational development
Change consulting & execution support
Leadership development/training & coaching
Employee development/training & coaching
This often leads to many complications, because each entity works differently. For leaders and employees this can be very confusing and lead to slow or even failed change initiatives.
If you choose Gain The Lead, you can profit by having proven experts from all these areas working together for your success. Each step of your journey works seamlessly with the next. It is easier to measure & report for you, is easy to follow for the employees and achieves the desired results faster.
James is THE trainer. He is the person you call in if you do not exactly know what to do and how to approach a situation as a leader and manager of teams and departments. Regardless if you want to excel further yourself as a leader or you want to bring your team to the next level, manage change processes or simply exchange thoughts – James is the person to go to. He hosted and led over several years various training programs and specific and custom made trainings where my team members (especially Team Leader and Head ofs) and myself participated. My piece of advise: get James in and nothing can go wrong!
James is capable of breaking down complex scenarios into small digestible chunks that stick. His delivery is so seamless you hardly notice it is until you step back afterwards and view what you have just covered in coaching or training sessions. With coaching sessions you soon realise the content has been set out and delivered specifically for you. Discussions during training are will steer you to acknowledge a way of thinking but also to give you the tools and mindset to apply it. I would recommend James if you wish to take a next step build on your foundation of leadership skills.
I have had the privilege of working with James as part of a team development program and on a 1:1 basis. The approach to training is ground breaking and James delivers the training in a manner that keeps his audience engaged and ensures knowledge retention is at its highest throughout. As a trainer what James has offered me has proved priceless and I use his teachings on a daily basis, I would have no hesitation recommending James to any company with the desire increase revenue via training.