Payment Professionals Training
We train employees in the payment industry to get up to speed as soon as possible.
Payment Professional Certificate training program opens the door to sustainable, long-term growth by improving sales efficacy and efficiency, expedite strategy implementation, accelerated product development, and increase talent retention.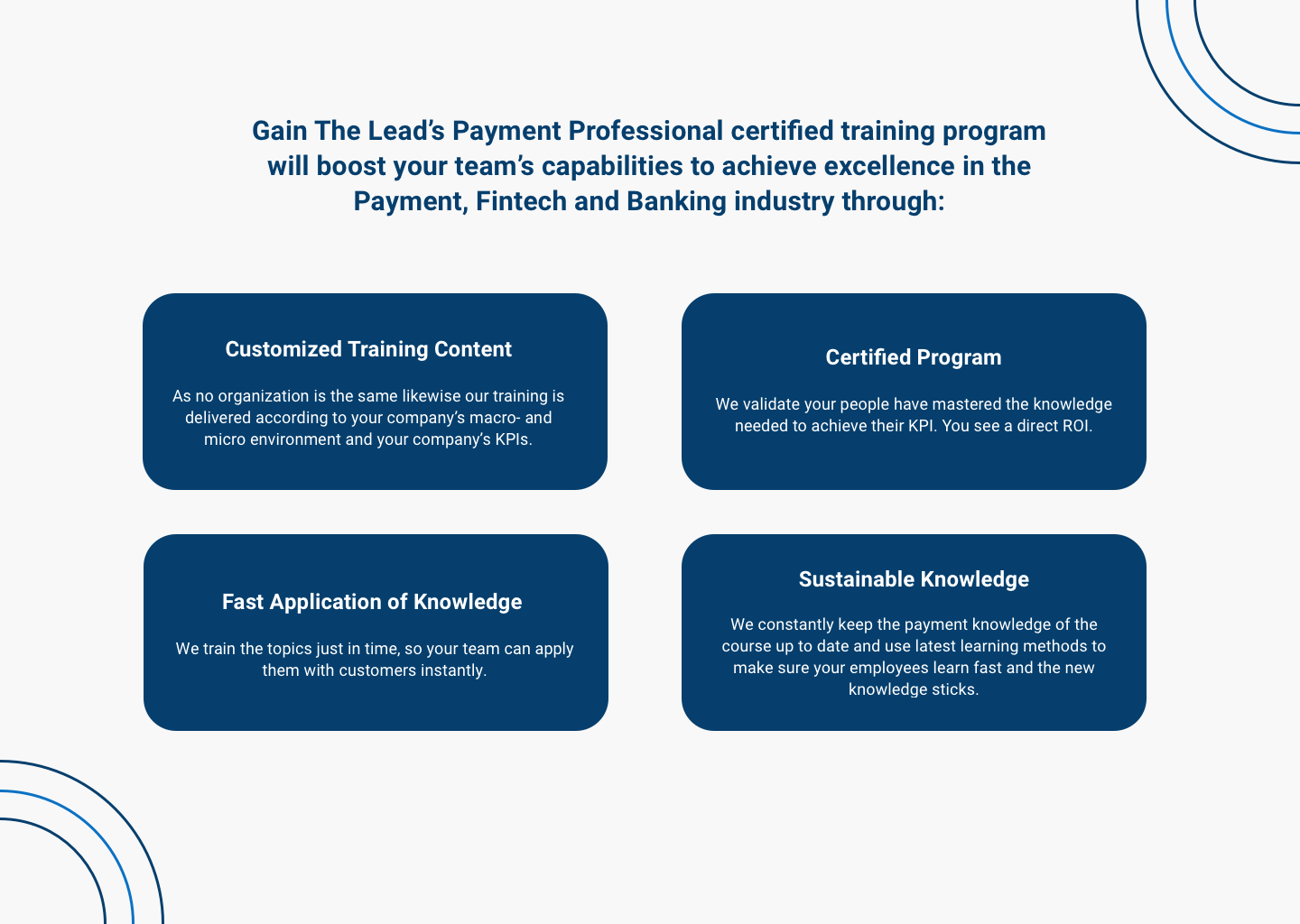 Strategic targets, like sales growth, require a skilled workforce. 8/10 ecommerce decision makers want payment providers to understand their business models and be able to consult them on business growth at the checkout.
Depth of knowledge of the payment ecosystem and especially the understanding of customers' business cases and business models is a key differentiator, and the content of Gain the Lead's Payment Professional Training.